To see original article visit https://www.middlefieldpost.com/2018/07/23/sajar-plastics-celebrates-70-years/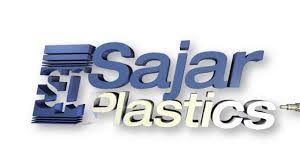 Sajar Plastics, founded in 1949, is proud and honored to be celebrating 70 years of business in 2019. It is an anniversary that makes us extremely thankful to be a part of something that has been contributing to businesses, industries, and our local community for so long.
For the past seven decades, Sajar has been successfully providing quality customized solutions and parts, and exceptional customer service through our commitment to continuously improve our products, processes, and services. It is this philosophy that has enabled us to expand our business.
Celebrate Change and Growth. Sajar Plastics was founded in Middlefield, Ohio in 1949 with three plastic injection molding machines producing straight injection molded parts. Sajar grew steadily over the years expanding manufacturing capabilities and facility to over 150,000 square feet, a direct result of earning a reputation in the custom molding industry as an innovative molder supplying high quality, large plastic parts with complex designs.
In the early 1980s, Sajar was one of the three original companies which developed gas-assist injection molding and continues to pioneer its use and application today. Since then Sajar has acquired the equipment and processing technology necessary to be the industry leader. Sajar has commercialized over 500 gas-assist parts for leading OEMs in a wide variety of industries including medical, laboratory and diagnostic, manufacturing, business, and retail registers/dispensing machines.
In 2017, Sajar Plastics was acquired by Universal Plastics, a custom thermoformer based in Holyoke, Massachusetts. Universal has been in business for over 50 years with a world-class management team, and currently serves customers in a variety of industries. The expanded breadth of capabilities allows a customer to stay with a Universal family company, including Sajar, throughout the life of the product as it grows and matures. Sajar embraces the stability of the business group and looks forward to its endless opportunities. 
Celebrate Team. Sajar believes by empowering our employees through systems improvements, training, new technology and process improvements, we can build a winning team with every employee and develop a spirit of continuous improvement to achieve our goals. While our guiding principles turned our company into a success story, it's our employees that we must thank. We genuinely believe that our employees make the company, and we are fortunate to have a community of dedicated, hard-working individuals that want to be successful for themselves and the company. We are grateful for their loyalty and hard work.
Celebrate Partnerships. We are also grateful to our customers who have trusted us to meet their demands, have allowed us to help them conquer their challenges, and have pushed us to keep improving our services to retain Sajar's leadership in the industry. 
With so much to celebrate, we look forward to a future full of opportunities for our employees, our customers, and our local community.